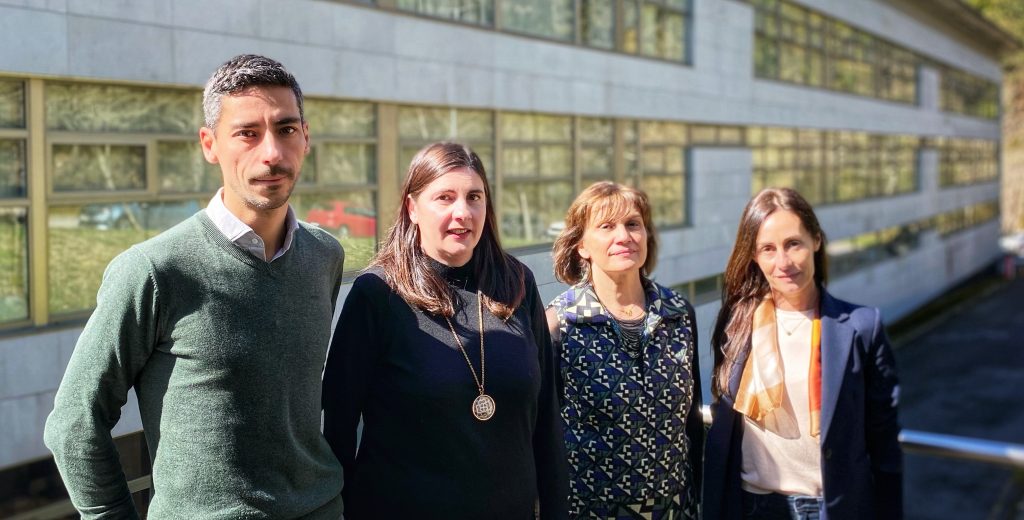 Welcome to the Faculty of Chemistry of the University of Vigo
Chemistry is a fundamental science for the technical and technological progresses which contribute to the society's development and well-being. Thus, such diverse areas like drugs synthesis, new materials production, and development of more reliable and affordable analysis methods, improvements of industrial processes, waste treatments or research on the climate change require professionals with wide Chemistry knowledges.
Studies on Chemistry have a long tradition on the University of Vigo. From the beginning of the University Campus of Vigo and Ourense, more than 40 years ago, the teaching in Chemistry was relevant with the offer of the first cycle of the five-year degree in Chemistry. The reorganisation of the Galician University System on the 90s enabled the complete teaching of the five-year degree, which in 2009 turned into the current Bachelor's Degree in Chemistry as a consequence of the adaptation of the European Higher Education Area. In addition to this, the Faculty of Chemistry completes their studies offer with the teaching of three Master's Degrees and different PhD Programmes related with different specialised aspects in Chemistry.
The main objective of the Faculty of Chemistry is to provide students with a quality teaching. To do so we rely on a teaching staff composed of highly qualified teachers, who exclusively teach and research with a broad spectrum of knowledge areas. Furthermore, the Faculty of Chemistry is located in a recently opened building with the right number of perfectly equipped teaching and research laboratories which enable teaching in small groups. The involvement and qualification of the teaching staff, the collaboration of the administrative and service staff and the availability of modern material resources enable us to offer a quality teaching which contributes to facilitate the incorporation of our graduated students to the labour market.
On behalf of all the Faculty's members, be welcome to the Faculty of Chemistry of the University of Vigo and let us wish you the best for your studies in such an exciting science as Chemistry is.
The Dean Team of the Faculty of Chemistry.